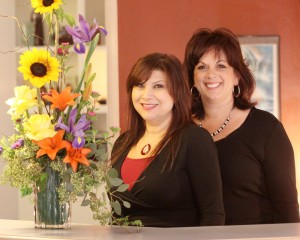 Barbara Long, MT and Doria Fremling, Cosmotologist  take  pride in offering you a safe, tranquil, and beautiful space for healing and finding your beauty…..inside and out!
"Let us Soothe your Soul….." 
MENU OF Services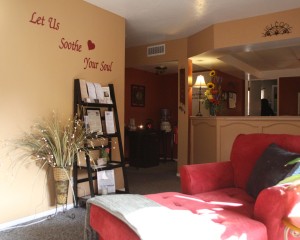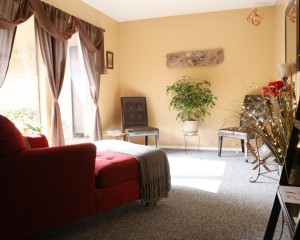 Expert Level Myofascial Release
Barbara Long, MT    559-308-2148
Introduction to Myofascial Release 

~
This three session package is recommended for everyone beginning their MFR healing journey. It is designed to familiarize yourself with receiving MFR and includes:  a history of your symptoms, a postural evaluation, three hours of expert level Myofascial Release, and a complimentary Self Treatment Tool. 
First time
only
clients are eligible for this extremely valuable healing package. 
Sessions are to be used within 3-4 weeks of purchase.
Bliss ~ 90 minute Myofascial Release and CranioSacral MFR session with enough time to really unwind!   
Relief  ~  60 minutes MFR and CranioSacral MFR
Myofascial Stretching ~ Learn to effectively treat yourself to prevent and treat your tight, painful fascial restrictions. See and feel how MFR Self-treatment techniques are more effective than traditional stretching methods.
Myofascial Facial  ~ Thirty minutes of hands-on MFR to improve the collagen elasticity of your face and to reduce facial tension. This treatment is excellent prior to a European Facial with Doria—our skilled esthetician—or in combination with your Myofascial Release session.
A Touch of Sedona ~ Frequent visits are very helpful for those committing to treatment for persistent pain. This valuable package offers concentrated sessions to help you get back to your active, pain-free lifestyle. Eight – 60 minute sessions are scheduled two to three times per week during a four-six week period. Non-transferable.
Soothe Your Soul—Pamper Me, Heal Me! ~  A sampling of services offered at Soothe Your Soul: MFR with Barbara, Massage with Divine Hands, and Skin or Nail services with Doria. Make a day of it!     
 

Please see

OUR SERVICES

for a list of diagnoses that can be helped with MFR!
    
Day Spa Services
 Doria Fremling, Cosmo  559-362-2935

"I have been a cosmetologist for over 15 years specializing in skin and nail care. I've worked with Aveda, Chi Herbal, Infusion, DermAstage, and Dermologica skin care lines. Continuous education thru the years allows me to provide you with the most up-to-date techniques available.
I have created a truly great day spa experience for you. Remember a spa experience is YOUR time to relax, reflect, and revitalize!"
Body Treatments ~ Eureopean Facials
Waxing ~ Spa Manicures and Pedicures

Massage Therapy
 Tiffany Johnson, MT  559-362-7455  
          Kirsten Roush,  MT   559-676-2169            
Therapeutic Massage
Deep Tissue Massage
Couple's Massage
Hot Stone Massage
Ear Candling
Herbal Body Wraps
 Reflexology
Aroma Scalp Massage
Sea Salt Exfoliation